Nuevo Mexico Restaurant
489 5th Ave, Brooklyn, NY 11215
Order now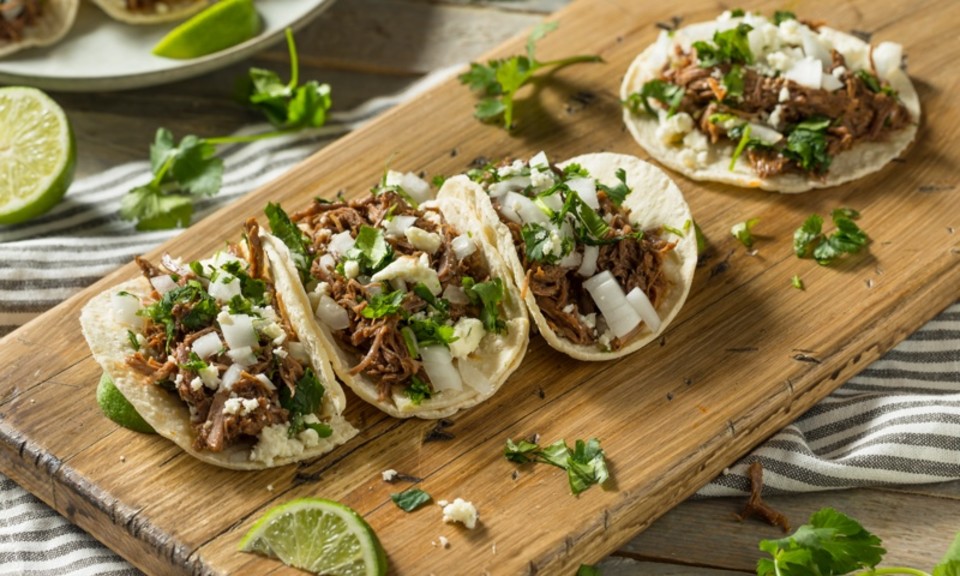 Cindy
love this place BEST Pico De Gallo - my only issue is they use a a lot of cilantro -- but thats my personal taste -- everything was excellent - freshly made
Katherine
excellent fajitas and enchiladas, the burritos aren't the best but the fajitas and enchiladas are awesome
Eleanor
Food was amazing! Great flavor and easy on the wallet. Will definitely be ordering from here more often! Great work:)
Thomas
Great Service! Wonderful restaurant! Food is always delicious.
Rai
Love how they make their food. Easy to eat and presentable.
mariana
simply, this was very tasty food! some of the best fajita combo i have had. i judge a restaurant by how good they do the basics, rice and beans in this case. and they were really really good, with the homemade touches. the whole meal exceeded my expectation and i found myself honestly declaring that it was worth the $18 (food, tip, tax) i paid.
Jay
Even though our initial order was in correct, they really went the extra mile to get us our correct order, and were very easy to work with, apologetic for the mistakeand best of all, the food was delicious! Divine green salsa!
Lindsay
I love the tacos from here, especially chorizo. and the chips and pico de gallo. it's a fun place to eat too because they have a mariachi band on the wknd, and it's pretty cheap. not a fan of their margaritas.
annapurna
This is a favorite spot for us, and if you go there in person on fridays you will get to be serenaded! The plates come with lots of food, so prepare for left overs and a variety of sauces!
very good!
Joseph
Great place with good prices and always consistently good food. Fast delivery and friendly delivery guys. This is the kind of place that deserves my money and earns my business time and time again.
About us
Dinner, Lunch Specials, Mexican, Steak
Today

Delivery: 1:00 PM - 10:00 PM

Takeout: 1:00 PM - 10:00 PM

Delivery

Wednesday:

4:00 PM - 9:00 PM

Thursday:

4:00 PM - 9:00 PM

Friday:

1:00 PM - 10:00 PM

Saturday:

1:00 PM - 10:00 PM

Takeout

Wednesday:

4:00 PM - 9:00 PM

Thursday:

4:00 PM - 9:00 PM

Friday:

1:00 PM - 10:00 PM

Saturday:

1:00 PM - 10:00 PM